Do you know just what rodents like rats can do around your home? Rats around your Phoenix property can inflict a lot of problems beyond a health hazard. Annually, rats cost the country billions of dollars in repairs alone! So when they show up around your Phoenix home, you shouldn't disregard them.
Our Phoenix pest control company can provide you with the tips and tricks you need to know to protect your family better. If you want to learn more about different types of rats, like pack rats, then keep reading.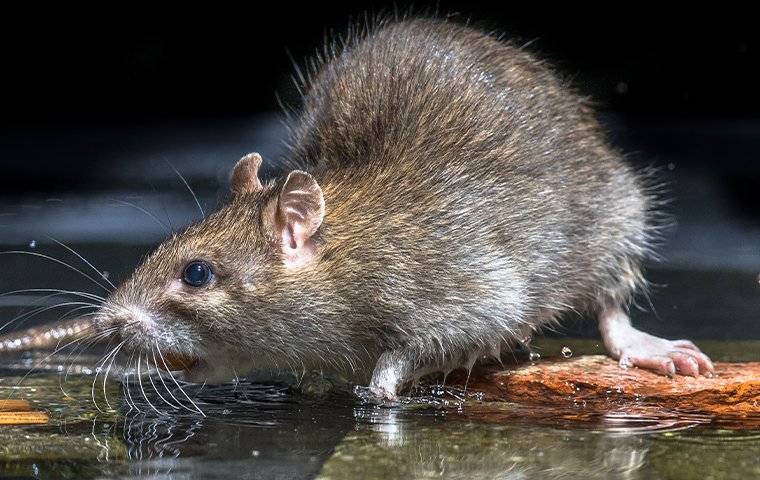 Is This A Pack Rat?
You might know what typical big rats look like, but have you ever seen a pack rat? Would you know what one looks like if you were to find a pack rat on your property? Luckily, pack rats are easier to identify than you might think. Compared to a roof rat or a Norway rat, pack rats are more fluffy and ball-shaped. Like a lot of rats, pack rats are commonly brown or gray with long tails. They have large ears and small black eyes.
Pack rats are also known as woodrats; they get the name pack rat from their unusual behavior. Pack rats often steal and hoard items, such as shiny or metallic objects like coins, foil, and keys. This hoarding can contribute to the problem pack rats cause around homeowners' property. Among all the other types of rats, this hoarding trait seems unique to pack rats in most cases.
Rooting Pack Rats Out From Under My Home
Besides the damage that pack rats can cause within your home, do you know why it's crucial to get rid of them? Pack rats carry various diseases that can be harmful, even fatal, to your family. Pack rats specifically can transmit the arenavirus through their feces and urine.
However, you can also be susceptible to the airborne hantavirus, which can be fatal if you do not seek medical attention. A few of the more infamous diseases you can contract from pack rats are typhoid disease and the Bubonic plague. To protect your household, you should take immediate action against pack rats when you find them.
Seven Signs Of A Pack Rat Infestation
The best way to get rid of rats fast is to know that you have an infestation. If you're not aware, then the problem will only grow. Here are seven signs you might have a packrat infestation:
Rub marks around your walls and baseboards.
Nests or holes built up with stuff.
Droppings.
Trails or travel paths in the garden or attic of your home.
Chew marks on furniture or wood in your home.
Missing small objects around your home, most of a shiny nature.
Dead vegetation around your property.
Of course, if you find a dead packrat around your home, that is also a good sign that others are nearby. Compared to typical groups of rats, pack rats are also generally bigger and very territorial. If you note any of these signs, it would be best to call in a professional rodent control team for a thorough inspection.
Complete Rat Removal Services For Phoenix Residents
When you want the best team on your side, give us at Green Flash Pest Control a call today. Our team has over 25 years behind us in the industry that you can depend on. We at Green Flash Pest Control will always go above and beyond to ensure that you get the best service available.
You can also count on our pest control methods being pet-friendly. We look to ensure the safety of all family members, even the furry ones! Give us at Green Flash Pest Control a call and find the right service options today.