Spiders are creepy. We do not have to convince you about this. We also don't have to convince you that these pests do not belong inside your home. There is a good chance that you already know enough about spiders to know that they are a problem here in San Diego. What you might not know yet is how to stop them from getting into your home. The following is what our experts want you to know about the different types of spiders in San Diego and how to get rid of an infestation fast. Contact our team at Green Flash Pest Control now if you want fast services to remove pest problems from your home. When it comes to San Diego pest control for spiders, you will find no one better suited for the job.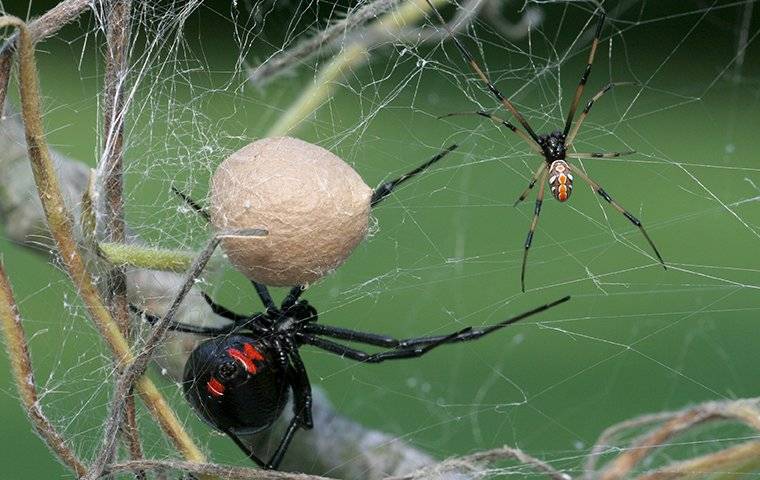 Types Of Spiders You May Find In Your Home
There are many fascinating types of spiders that call San Diego home. Many local species like to stay outdoors and will rarely find their way into homes. The kinds of spiders that most commonly invade homes are jumping spiders, house spiders, orb weaver spiders, tarantulas, and wolf spiders. Although common, these are not the most dangerous species in our area. The three dangerous spiders that might wander into your home are the black widow, the brown desert spider, and the brown widow. If you want to know what types of spiders are inside your home, your best option is to bring in our team for a thorough pest inspection. We will help you better understand your risk.
Why A Spider Infestation In Your Home Can Be Problematic
No one likes walking through a spider web. Interestingly enough, this is a spider problem that most commonly happens outside homes and not indoors. The biggest problem associated with spider infestations indoors is the threat of getting bitten. It is important to note that most common spiders are not harmful to human health. Many do not have the ability to pierce human skin with their fangs. The three species you need to be concerned about have painful bites that may come with a myriad of uncomfortable symptoms. If you suspect one of these pests has bitten you or one of your family members, seek medical attention immediately to reduce pain and symptoms.
The Safest Way To Get Rid Of Dangerous Spiders Around Your Home
Your goal should be to remove spiders from your home in a way that doesn't put you or your family at risk. To avoid painful bites and the risks of trying home pest control on your own, turn to our team at Green Flash Pest Control. We know how to properly use conventional treatments and what methods avoid the chance of spider bites. Let us pay your property a visit to assess the condition of your infestation and get pests like spiders out fast.
The Key To Keeping Spiders Out Of Your Home
After you have spiders removed from your home, your next step should be to find a long-term option to keep these pests at bay. Two options you have are professional spider control and DIY prevention. Here are four DIY methods to consider first.
Seal gaps, holes, and cracks in your home's exterior foundation.
Make sure all of your windows and doors are in good working order and properly sealed.
Repair damage to window/door screens.
Keep unscreened doors, and windows closed when you are not using them.
Contact our team at Green Flash Pest Control now to learn more about our year-round spider control and find a treatment time that works for your San Diego home.