Professional Pest Solutions For El Cajon, CA Properties
El Cajon is home to The Water Conservation Garden and Summer Past Farms, both places where nature has the opportunity to thrive. Residents of the area appreciate the beauties that the natural environment offer. But sometimes, animals and insects can become pests. Instead of being contained to one of the natural attractions, pests can become overpopulated on residential and commercial properties and even get inside where they can cause damage. To help, Green Flash Pest Control provides quality control services to residents and business owners in El Cajon. We know pest solutions don't happen in a snap of the fingers; it takes time and attention, which our technicians are committed to doing. They will make sure you receive friendly and satisfactory services.

Green Flash Pest Control is a family-based company with over 25 years of combined experience in the industry. We don't believe in cutting corners and can guarantee you pest solutions that are safe and effective. Every customer deserves to be treated with the care that we would treat our own families. We use both child and pet-friendly techniques, ensuring your home, family, or business is safe. To learn more about what we can do for you, give us a call at Green Flash Pest Control.
Home Pest Control In El Cajon, CA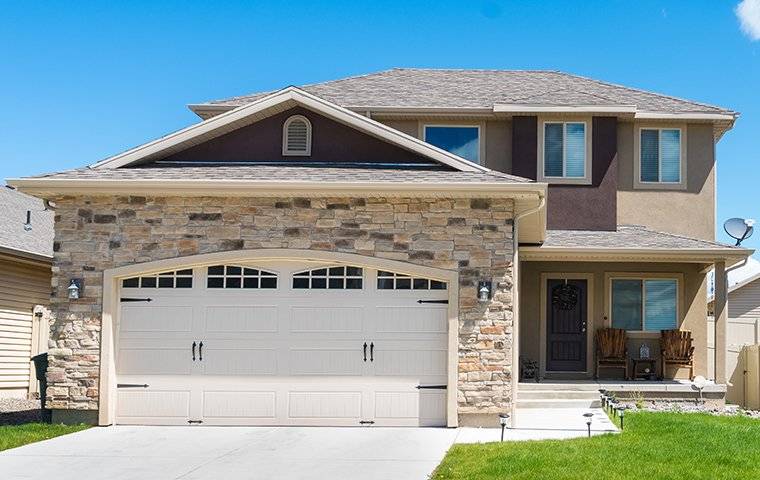 We try to maintain our homes as self-contained environments where we control what comes in and out, but sometimes unwanted critters get in. For example, even though specific bugs are good to have in and around our yards, such as bees, spiders, and earthworms, they are not welcome inside. This is why at Green Flash Pest Control, we understand the need to manage your property, so pests don't impact your life.
Our Residential Services
We don't believe in a one-size-fits-all service plan. Instead, we listen and work with you to find the right services that fit your needs, including budgetary constraints. With Green Flash Pest Control, you can always expect highly-trained and fully licensed professionals, options for every budget, and, if desired, organic pest control. How we operate:
Each client can expect a complete and thorough inspection where one of our technicians will look for pest activity and conducive conditions. Our goal is to catch pests before they are a problem for you, especially for wasps and wood-destroying organisms.
Whether you have a current pest problem or want to prevent one, we provide a range of both kid and pet-friendly treatments.
The most important factor when we are working with any client is communication. This is the best way to help you by telling you what pest pressures are present around your home and what might be attracting them.
For more information about our home pest control process and how we can help you, contact us at Green Flash Pest Control. Give us a call to get started!
Commercial Pest Control In El Cajon, CA
When pests infest your commercial property, not only are your employees and customers at risk but your reputation and profit are too. We are in the business of helping others succeed. From hospitality to warehouses and factories and property management, we provide services to many companies in El Cajon.
Our Commercial Services
Don't let pests take over your commercial property, and don't do the dirty work yourself. When you hire Green Flash Pest Control, you can expect only the highest quality of care and service. This includes:
Clear and concise recommendations
Use of advanced IPM solutions
No unnecessary services
No contracts
No cancellation fees
Emphasis on pest management
Setting and monitoring of traps
Roof repair of high entry points and sealing of other gaps and holes
De-webbing
Insulation removal and replacement
Attic clean-outs and sanitation
To hear more about our commercial pest control services and how we can help your business, contact us today! One of our trained Green Flash Pest Control technicians is ready to assist you.
What Attracts Spiders To Properties In El Cajon?
Although spiders are essential and beneficial to the ecosystem in El Cajon, CA, they are never wanted in excess on anyone's property. Luckily, by understanding what attracts spiders, you can reduce these factors, which will reduce populations. Green Flash Pest Control is knowledgeable when it comes to spiders; here are some helpful insights:
Harborage Areas: Like any pest, spiders need a place to make their home, somewhere safe from predators. In your yard, these areas can include flower beds, yard debris, under rocks and decks, in overgrown foliage. The more clutter your property has, the easier it is for spiders to find a place to hide.
Food Sources: For spiders, food is often in the form of other insects. This is why you need to consider what attracts all bugs to your property, such as water sources and food. Food for other insects includes flowers, fallen fruit, and garbage.
For more information about how to keep spiders away from your property, contact Green Flash Pest Control. We can assist you in getting rid of a current infestation or preventing a future one. Contact us today!
All The Ways Fleas And Ticks Bring Dangers To El Cajon Residents
Although fleas and ticks are small, they can bring many dangers to El Cajon, California. Knowing these dangers can help you protect yourself, your family, and your pets against them.
Fleas and ticks are parasites that feed on hosts, and in the process, they can transfer diseases. For ticks, these diseases include:
Lyme disease, which can have lifelong effects if not treated early enough
Rocky Mountain spotted fever
Anaplasmosis
Ehrlichiosis
Babesiosis
And for fleas:
Tapeworms
Cat scratch disease
Plague
Typhus
If you want to know how to protect yourself against fleas and ticks or what to do if you have them in your yard or home, contact the knowledgeable professionals at Green Flash Pest Control. We can help with any of your pest control needs.
The Ultimate Guide In Making Your El Cajon Home Unattractive To Rodents
Wild animals like rodents are difficult to exterminate effectively, especially once they have settled down in a home or business. To combat the rise of rat, mouse, or squirrel problems around your property, it's a good idea to make your home as unattractive to these animals as possible. Use the following tips to make the biggest potential change:
Maintain and thoroughly de-clogged all drains and pipes.
Keep food items off the ground and inside pantries, cabinets, shelves, and other safe areas. It's an excellent idea to store sensitive ingredients inside plastic or glass containers.
Remove clutter from the floors as often as possible. Rodents pick through boxes, fabrics, and other materials to create their nests.
It isn't always possible to keep rodent infestations away forever. If you live anywhere in the El Cajon area, it may be a good idea to have your home checked for the signs and symptoms of rodents long before any problems become evident. Get a 100% free rodent inspection today by calling Green Flash Pest Control as soon as possible.
Five Practical Ant Control Tips For El Cajon Property Owners
Ants are extremely practical pests that infest properties with little work. To keep them out for good, homeowners will need to focus on practical, easy-to-use tips that keep them at bay. Check out five of the most efficient ant control tips for El Cajon property owners and beyond.
Start by maintaining the lawn as much as possible. Trim trees, grass, and prune back shrubs that could trap excess moisture and rainfall.
Fill any stagnant pools of water with topsoil immediately. Closely monitor areas outside of your control to prevent bacteria growth or festering (which may attract pests that ants prey on).
Pay close attention to your food waste, and ensure that you are throwing garbage into an airtight, properly sealed bin.
Turn your compost pile frequently to promote breakdown. Do not add any oils, fats, or meats into the mix.
Consider using the services of Green Flash Pest Control instead of treating anthills with over-the-counter baits or boiling water.
For ant problems big and small, Green Flash Pest Control is prepared to kill them all. Learn more about our ant treatment services by filling out our online contact form.
Tips To Keep German Cockroaches Out Of Your El Cajon Home
Unlike other cockroach species, the German cockroach is one of the smallest, most invasive, and dangerous insect species in El Cajon. These pests pick up pathogens in various ways, primarily by spending time inside sewers, drains, dumpsters, and other unsavory places. These pests then spread pathogens by eating food, drinking water, or otherwise skittering across food prep surfaces. The dangers they pose to both home and business owners are too significant to overlook.
Check out a few helpful tips to keep German cockroaches far away from your El Cajon home:
Manage the amount of moisture in your home by using a dehumidifier. You can also consider using smaller desiccant items such as hanger bags in small spaces.
Vacuum, mop, and sweep as often as possible to remove crumbs from the floor.
Use some type of waterproof caulking to block off cracks and seals that form around entry points. Pay close attention to windows and doors, as well as the concrete foundations of the home.
Contact Green Flash Pest Control at your earliest convenience for additional tips and tricks regarding German cockroach control.
Why Homes In El Cajon Need Professional Termite Protection
Professional termite control is not just for commercial businesses. In fact, all homeowners in the El Cajon area need access to powerful, year-round termite management services. Not only are these pests capable of causing billions of dollars worth of damage per year, but they may be able to destroy your home within a few years.
Here's why the homes of El Cajon need professional termite protection services:
Termites do not need to sleep or rest and can consume the wood in your home 24 hours a day, 365 days a year.
The average mature termite colony has over 60,000 members, sometimes more depending on the location.
Termite species are exceedingly dangerous and can destroy entire homes within a few years.
Don't wait for your home to reach dire straits before getting the help you need. Instead, get help from Green Flash Pest Control right away.
Request Your Free Inspection
Complete the form below to schedule your no obligation inspection.