Professional Pest Solutions For City, ST Properties
Incorporated in 1977, the town of Lemon Grove, CA, is located just eight miles from the city of San Diego. Here in Lemon Grove, we're known for having the "Best Climate on Earth," making this a very enticing place to buy property. If you own a home or business in Lemon Grove, there are present threats you should be concerned about, and pest infestation is one of them.

Local pests enter our homes and business, spreading rapidly until there is a full-blown infestation to address. Luckily, you don't have to deal with it alone. The most effective way to deal with pests is to reach out to your local pest experts. Green Flash Pest Control is here to address all your residential and commercial pest control needs.
We are a family-owned and operated company that has been servicing properties throughout the greater San Diego area since 2015. Our team of qualified and licensed pest professionals is committed to providing the Green Flash Difference, guaranteeing year-round pest coverage you can trust. With over 25 years of combined industry experience, you can feel confident knowing that we have your back no matter what. If you own properties in San Diego County, or the surrounding areas, give us a call today to discuss your pest control needs.
Home Pest Control In Lemon Grove, CA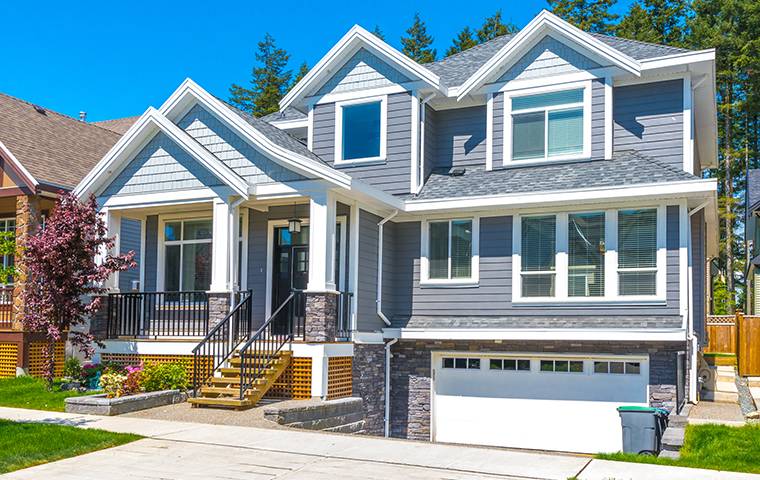 Here at Green Flash Pest Control, we provide complete residential pest solutions that local homeowners can depend on. We deal with a long list of common area intruders, some of which include termites, ants, cockroaches, rodents, stinging insects, spiders, fleas, ticks, earwigs, pigeons, and scorpions. Our team has serviced over 5,000 local homes, providing year-round coverage from household pest infestation. Some of our treatments include:
Perimeter spray treatments.

Interior sprays and wall injections.

Landscape treatments with granules.

Exterior de-webbing and full patio service.

Spot treatments for vent lines, eaves, and disposal areas.

Hardscaping and wasp nest removal.

Follow-up services and garage treatments.
Along with our general pest control service, we also offer additional services for rodent exclusions and sanitizing, turf treatments for deodorizing/sanitizing, pigeon proofing, German cockroach clean outs, organic pest control solutions, termite control and repair, ornamental agricultural and turf treatments, and stored product pest control. Reach out to us to request your free estimate, we're here to make those "pests gone in a flash."
Commercial Pest Control In Lemon Grove, CA
The last thing any business owner needs is to deal with a pest infestation. It's a real nightmare that can have detrimental effects on your employees, customers, reputation, and bottom line. That's why we're here to help. We offer complete commercial pest control services to protect your Lemon Grove business from the perils of commercial infestation. When you partner with the pros at Green Flash Pest Control, you are guaranteed:
Quality service, and outstanding customer care.

Highly trained, qualified pest technicians who are licensed pest professionals.

Low-impact product and organic products safe for family and pets.

Tailor made services geared toward the individual customer.
Our team specializes in pest counseling and management for rentals/airbnbs, and Homeowners' Associations. We also service a broad range of facilities, such as retail spaces, office spaces, warehouses, factories, hospitality, doctor's offices, and property management. Call today to get started.
Four Spider Prevention Tips For Lemon Grove Homeowners
Spiders are common intruders here in Lemon Grove, and it's important to be familiar with their presence around your home. Spiders reproduce quickly, and infest several areas around your property. If you want to minimize your exposure to spider infestation, here are four prevention tips to keep in mind:
1. Examine weather stripping, and replace if damaged.

2. Keep other bugs away from home, as spiders feed on them.

3. Reduce excess moisture around the property.

4. Use caulk or foam to seal up cracks and crevices.
Though these tips can help, we still recommend professional pest control solutions. Green Flash Pest Control provides comprehensive spider control and prevention services that protect your home from infestation throughout the year. Give us a call today to schedule your initial inspection, and we'll get started right away.
Do The Cockroaches In Lemon Grove Carry Diseases?
Cockroaches are dangerous intruders because of their unsanitary nature. They leave droppings behind wherever they go, including shed skin, feces, and allergen-ridden saliva. When your space is contaminated with these droppings, your health is put at risk.

In fact, cockroach infestation can lead to a long list of adverse health reactions and conditions. Some of the more common diseases that cockroaches carry includes cholera, dysentery, salmonellosis, typhoid fever, gastroenteritis, and listeriosis.

For guaranteed protection from cockroach infestation, look no further than the team at Green Flash Pest Control provides. Once our team identifies all problem areas and hotspots, we will eliminate all cockroach activity from the inside out. Call us today for dependable cockroach control and prevention services.
Five Tips To Keep Ants Out Of Your Lemon Grove Home
When it comes to ants in the real world, don't expect to see just the ants that like to take over outdoor picnics. In the real world, particularly Lemon Grove, the ant species here can take over entire homes if left untreated for too long!
Here in Lemon Grove, the most common species of ants are the Argentine ants and the rover ants. Fortunately, with these two species, the most damage they'll do is be a nuisance. They're not known to sting, bite, or spread disease; however, that doesn't mean you want them in and around your home.
To keep these nuisance pests away from your home, here are five prevention tips to follow:
Repair leaking pipes, leaking air conditioners, or areas with poor ventilation to eliminate moisture areas that attract ants to your property.
Remove yard clutter like woodpiles, leaf piles, grass piles, and other organic debris to eliminate potential nesting areas for ants.
Repair cracks in the foundation and exterior walls of your home.
Install window and door screens with weather stripping around both.
Install vent covers and door sweeps.
These are all effective ways to keep ants out of your Lemon Grove home. However, if you're already dealing with an ant infestation, these preventive methods won't work; you'll need to remove the ants altogether.
At Green Flash Pest Control, we have many years of experience ridding local homes and businesses of pests, including invasive ants. The moment you see a single ant, we can guarantee you there are more where that one was! To get your ant control services started, reach out to our dedicated team of professionals.
The Trick To Spotting A Bed Bug Problem In Your Lemon Grove Home
Of all the misconceptions about bed bugs, the most common is that you only get bed bugs if you keep a dirty home. The harsh reality behind that myth is that bed bugs don't care about where you live or the type of house. Bed bugs are opportunists, and if the opportunity presents itself for you to be their next blood meal, they will take it.
Bed bugs are tiny, oval, reddish-brown bugs that can grow to be the size of an apple seed (6 to 10 mm long), making them hard to find and even more challenging to get rid of without expert help. Fortunately, there are a few signs you can look for that will let you know whether or not you have a bed bug problem in your Lemon Grove home:
Musty odors
Bloodstains on your sheets or pillowcases
Molted skin
Bed bug eggs
Bed bug bites on your body
Smearable fecal matter
Live bed bugs
These signs aren't always apparent or easily recognizable. However, call Green Flash Pest Control if you have even the slightest suspicion that bed bugs may be infesting your home. We'll conduct a thorough inspection of your home, looking at all the common areas and unusual hiding places. To set up your inspection, give us a call.
How To Get Rid Of Lemon Grove Pigeons
In many places, feeding pigeons is something that's encouraged. Many people will bring bird seeds or old bread to feed pigeons, but many don't realize how dangerous pigeons can be.
Pigeons carry psittacosis, cryptococcosis, histoplasmosis, salmonellosis, and E.coli. These diseases are found in the fecal matter of pigeons and can be spread to humans when inhaled. Additionally, pigeons carry ectoparasites, including the red blood mite, the pigeon tick, and Dermanyssus gallinae, which also come with their forms of the disease.
In Lemon Grove, pigeons are a problem for many homeowners and businesses. Customers and passersby are the biggest culprits for attracting pigeons by feeding them. Pigeons in and around your home or business can corrode building materials like metal, concrete, and wood. Their nests, feathers, and feces will clog or damage your electrical systems, vents, and gutters.
Effective pigeon control in Lemon Grove, especially for business owners, will require communication on your part. Not to confuse things, we at Green flash Pest Control have a great deal of pigeon control experience services. However, as a business owner, if you want to keep your pigeon population to a minimum, you may consider placing signs stating not to feed the pigeons near your business or inform customers of your request.
If pigeons are taking over your home or business, call Green Flash Pest Control.
What Not To Do About Termites On Your Lemon Grove Property
At Green Flash Pest Control, we are your top-rated Lemon Grove pest control company, and if there's one thing we could tell you not to do about termites on your property, it would be not to try to exterminate them on your own. Being that we've been in the industry since 2015, with a dedicated staff that has over 25 years of combined pest control experience, we know how to handle a termite infestation of any size. Our job is to serve you, so if you even suspect you may have termites, it is a job best left to pest professionals.
Did you know that termites, on average, cause over $5 billion in property damages every year to 600,000 homes? To give you an example of how damaging termites can be, a single termite colony between 60,000 and two million members can eat through around a foot of wood in six months. As a property owner, there's no way you'll be able to eradicate such large colonies on your own.
Being in Lemon Grove, your property is at risk of damage from four different termite species:
Subterranean termites
Drywood termites
Fungus termites
Dampwood termites
Each of these termites presents its unique challenges, but here at Green Flash Pest Control, we have the right solutions for either species, no matter the size of the infestation.
Our termite control services include the following:
Termite Inspections
Termite Damage Repair
Spot Treatments
Soil Treatments
Fumigation
Borate Treatments
To learn more about our termite control options, or termite repair services, reach out to our highly trained staff.
Request Your Free Inspection
Complete the form below to schedule your no obligation inspection.