Eco-Friendly Pest Management In San Diego & Riverside County, CA
Are you thinking about going green to help control the common pests you see in your home or business? We can understand why you might. You could have the idea that all synthetic pesticides are bad because some are harmful. This is actually not the case. There are a variety of synthetic products, and they vary in potency. Some synthetic products are actually less harmful than certain organic products. When deciding what is best and most effective for your home or business, it is important to know some important facts. We've put together a quick list of frequently asked questions to help you better understand this sensitive topic.
Frequently Asked Questions (FAQs) On Organic Pest Control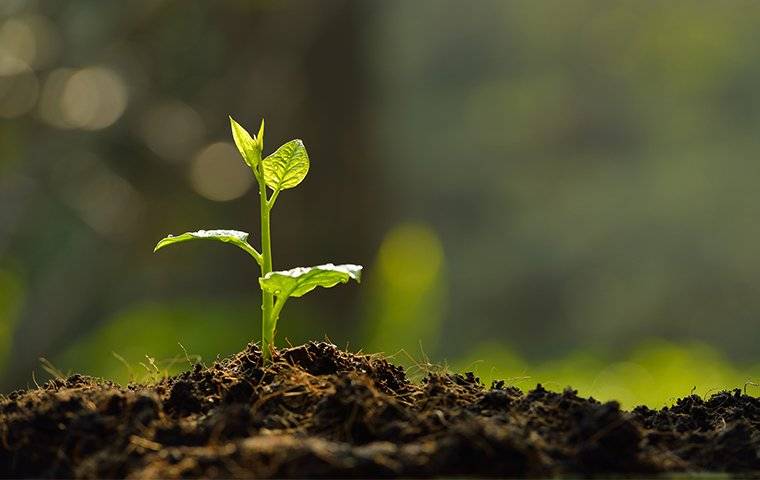 Are organic products as effective as non-organic products?
Organic products can be beneficial to any pest control program in the Chula Vista area, but when it comes to efficacy, organic products will typically have less of an impact on your pest issues. The chemistry and modes of organic products are generally simple and provide a basic deterrent but do not have a reliable residual or knockdown effect.
Are organic products safer to use around pets and children?
Most organic products are derived from plant-based botanicals and essential oils, this makes them generally safer to use, and the products we have selected for use at Green Flash are definitely safe to apply in areas where pets and children may pass through. But you should know that there are also synthetic pesticides that are safe to use around pets and children. You should also know that just because something is organic doesn't mean it is safe.
Are organic products generally safer than non-organic products?
The reality of organic pesticides is that they are sometimes more toxic than low-impact man-made pesticides due to the need for higher mix ratios and the quantity of product needed to provide similar results. What makes a product safe is actually not the product but the licensed pest professional who applies the product. The key is finding the right products, the right amounts, and the right application strategy.
Why do organic services cost more than non-organic services?
Current organic products are not as effective as man-made products and must be thoroughly applied to provide sufficient results. Services that include organic pesticides must be more in-depth and additional services may be required to provide an acceptable pest threshold. This raises the cost.
Go Green With Green Flash Pest Control!
At Green Flash Pest Control, we offer organic options. They are a superior choice in some cases. But, we have found a far better solution is a limited use of synthetic products alongside pest methods that are 100 percent eco-friendly, such as proper sanitation, exclusions, clean-outs, baits, and more.
If you have any questions that we did not address here, reach out to us. At Green Flash, we are committed to giving you the best solutions for your pest control concerns. We'll guide you in finding the right plan of action to give you the results you're looking for.
Learn more about our home pest control and commercial pest management solutions.
Request Your Free Inspection
Complete the form below to schedule your no obligation inspection.