Getting Stored Product Pests Out Of Your San Diego County Home
Stored product pests, also known as pantry pests, are pests that are transported into your home from another location. They don't show up on their own from outside but instead are brought in, usually in the pantry food items you bring home from the grocery store and are often still in egg or larval form. You may first notice these pests when you find them in your food items, or you may start to see adult pests around your house. If you find yourself dealing with a stored product pest problem, or other common pests, Green Flash Pest Control can help. We offer our services around San Diego and Riverside Counties in California and Phoenix, Arizona area.
Stored Product Pest Control From Green Flash Pest Control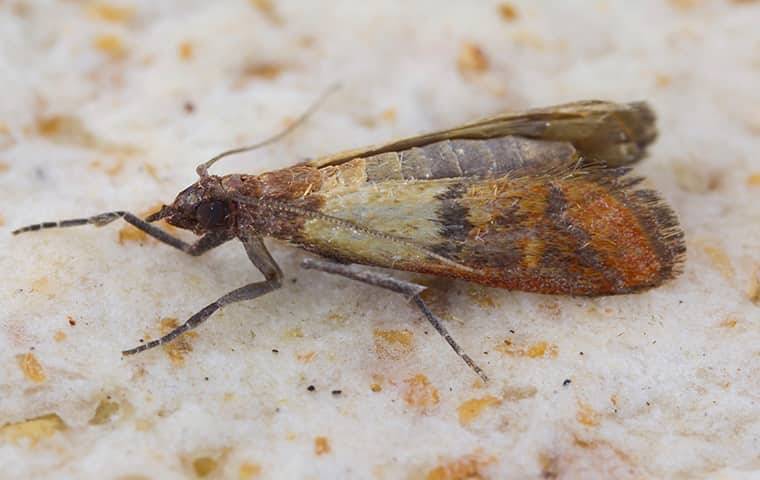 Many species of pests fall under the category of stored product pests. The common ones that we treat include:
Sawtooth grain beetles

Red flower beetles

Varied carpet beetles

Drugstore beetles

Indian meal moths
To begin your treatment, we'll inspect the stored products in your home to try to identify the source of the infestation. We'll also examine the entire pantry to ensure no other food has an infestation.
We'll then apply a dust treatment that includes a growth regulator to eliminate your infestation. To prevent future infestations, we'll provide you with recommendations about steps you can take to avoid a future problem.
This service includes a warrantied follow-up service. Contact us to learn more.
Protect Your Food Supply With Green Flash Pest Control
Although you may accidentally bring home an item from the store already infested with stored product pests, you want to do what you can to avoid it spreading to all of the items in your pantry. If you start finding pests in your pantry or throughout your home, contact Green Flash Pest Control right away. We'll eliminate your pantry pest problem so that you don't have to worry about eating contaminated food. Contact us today to get started.
Learn more about our home pest control and commercial pest management solutions.
Request Your Free Inspection
Complete the form below to schedule your no obligation inspection.