Why Integrated Pest Management Is Right For You
When it comes to pest control, many treatment methods have been developed and used over the years. As knowledge has increased and improved, the industry has abandoned some methods, modified some, and created even more.
Integrated Pest Management strategies have also developed and changed over the years into what the professionals at Green Flash Pest Control use today. If you live in the areas around San Diego or Riverside Counties in California or Phoenix, Arizona, you can benefit from Green Flash Pest Control's Integrated Pest Management methodology.
What Is Integrated Pest Management?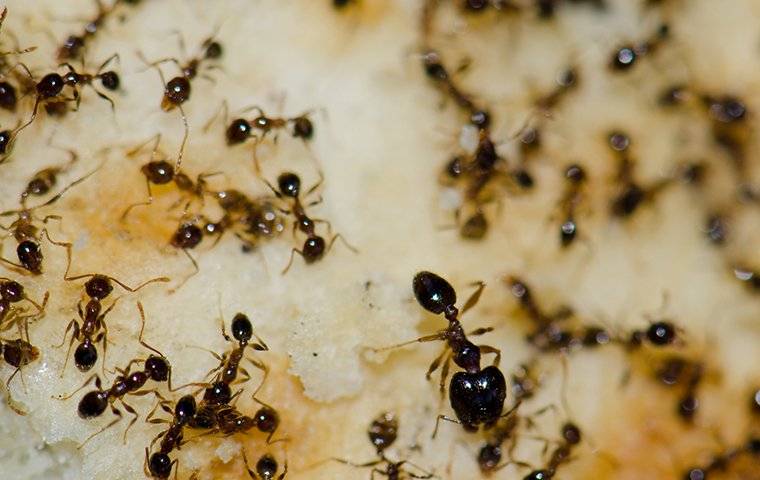 Integrated Pest Management, often called IPM, is a pest control strategy that takes a big picture view of pest management. Instead of focusing only on removing the immediate pest problem through chemical means, IPM strives to manage pests through preventative, proactive, knowledge-based techniques that employ low-impact solutions first.
Why Is Integrated Pest Management A Good Strategy To Use?
The Integrated Pest Management methodology holds many benefits over more traditional pest control methods to eradicate common pests.
It focuses on long-term solutions instead of simply treating the symptoms.

It minimizes pesticide use.

It protects beneficial insects and plants.

It corrects pest-conducive conditions.

It improves sanitation.

It is more effective than traditional pest control practices.
How Does Integrated Pest Management Work?
Integrated Pest Management focuses on five key practices:
1. Inspection and Monitoring: Thoroughly inspecting your property, including structures and landscaping, allows us to identify pest activity, harborage areas, and entry points. By placing monitoring devices, we can better understand pest activity, where they're spending time, and how large an infestation is.
2. Sanitation, Pest-Proofing, and Exclusion: Once we understand what pest pressures your property is facing, we can work to remove the infestations, eliminate conducive conditions and attractants, and seal entry points to prevent future infestations.
3. Communication: One of the most important steps in IPM is educating our customers about how they can help prevent pests. We'll help you understand the steps you can take to reduce conditions on your property that attract pests.
4. Documentation: We'll keep records of all parts of the IPM process. From what we find during our inspection to the recommendations we make to the products we use, we document everything.
5. Product Usage: We use low-risk, low-toxicity products only when necessary. By performing the previous four steps first, we are able to greatly limit our product usage to targeted areas.
Who Benefits From Integrated Pest Management?
In a nutshell, everyone. Whether you have a residential or commercial property in need of pest management, using an Integrated Pest Management methodology is the best way to fight pests. It provides comprehensive, effective solutions to your pest problems that are low-impact and safe for people, pets, and the environment. To request our Integrated Pest Management practices for your property, contact us today.
Learn more about our home pest control and commercial pest management solutions.
Request Your Free Inspection
Complete the form below to schedule your no obligation inspection.