Total Pest Management For Your Phoenix Property
Known as the "Valley of the Sun," Phoenix, AZ, is a wonderful place to live, work, and play. The year-round sun and warm temperatures make this an ideal spot for visitors from near and far. It's also known as an "All-America City," serving as one of the major industrial and corporate centers in the Southwest. Life along the salt river can be exciting, and with a population of over 1.4 million, there are a lot of people hanging out around town. Unfortunately, there are a variety of local pest populations hanging out around town too.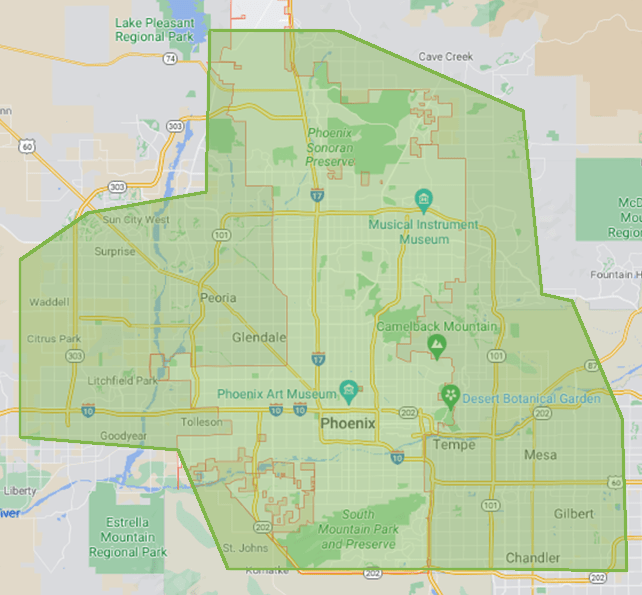 That's right, pests are active here in Phoenix all year long, which means our homes and businesses are highly susceptible to the nightmare of pest infestations. If you want to secure guaranteed protection from infestations, you've come to the right place. Green Flash Pest Control is your local source for dependable pest solutions. Since 2015, our family owned and operated company has been servicing properties throughout the greater Phoenix area, offering year-round pest coverage you can trust.
With over 25 years of combined industry experience, you can feel confident knowing that Green Flash Pest Control has your back no matter what. We're skilled in providing low-impact pest solutions and using organic pest products that are safe for your property, family, and pets. Whether you're dealing with residential or commercial pest activity, our team of highly trained pest technicians consistently provides quality services and outstanding customer care every step of the way.
We deal with a long list of common area intruders, some of which include termites, ants, cockroaches, rodents, stinging insects, spiders, fleas, ticks, earwigs, pigeons, and scorpions. Our qualified and licensed pest professionals are committed to providing the Green Flash Difference, offering customized solutions that are guaranteed, lasting, and effective. Here at Green Flash Pest Control, we work hard to make "pests gone in a flash," and we're eager to meet your needs.
We've serviced over 5,000 local homes and 100 local businesses with comprehensive pest protection. Starting with a thorough inspection, we look for problem areas and consult with the customer about their specific needs. From there, we determine the right approach and come up with a customized treatment plan. Using IPM (Integrated Pest Management) strategies, we're able to tackle the root of the pest problem, eliminating it thoroughly from the inside out. Some of our treatments include:
Perimeter spray treatments

Interior sprays and wall injections

Landscape treatments with granules

Exterior de-webbing and full patio service

Spot treatments for vent lines, eaves, and disposal areas
We back all of our effective treatments by research, and our customized treatment reports give you a concise overview of our findings and services. In addition to residential pest solutions, we offer complete commercial pest control services to a variety of facilities, such as retail and office space, warehouses, factories, hospitality, doctor's offices, and property management. Our team specializes in pest counseling and management for rentals/Airb&b's and homeowners' associations. After we finish treating the property, we return for follow-up services on a monthly, bi-monthly, quarterly, or semi-annually basis, depending on the client's needs and their particular situation.
Professional Pest Control & Turf Care Services In Phoenix, AZ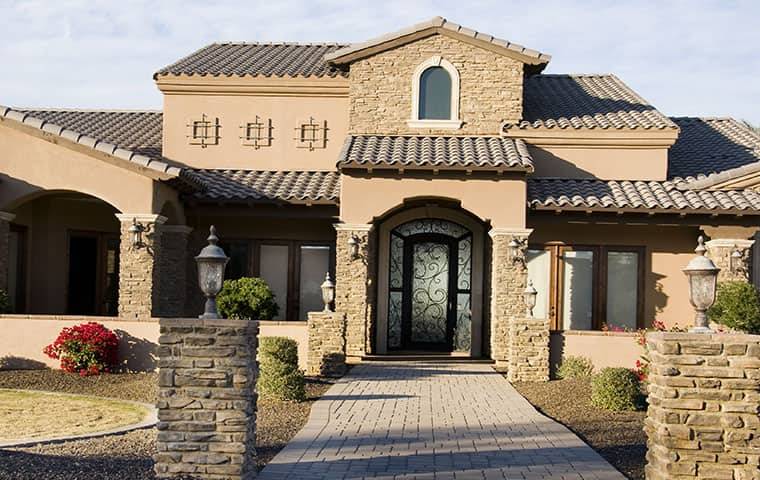 Whatever kind of pest pressure you're facing in your Phoenix home or business, the team at Green Flash Pest Control has you covered. We provide both one-time or recurring services, and we work with you to come up with the right approach for your infestation. Some of our specialized service offerings include:
No matter the nature of your infestation, the team at Green Flash Pest Control is here to work with you on developing the perfect treatment plan. We won't stop until we address all of your pest pressures, and we promise you results you can feel good about. Call us today to get your free estimate and free inspection. We offer warranties based on the service types, and we promise same-day services you can rely on. Our goal is to be worthy of our customers, and we work hard every day to meet this goal, no matter what.
Don't Give Pests In Phoenix, AZ A Fighting Chance
Our Phoenix properties are at risk for pest infestations all year long. These unwanted intruders invade our properties in search of food, water, and shelter, exposing us to the many dangers of pest infestation. Pests can cause large-scale contamination, serious property damage, and dangerous consequences for everyone on the property. That's why professional pest control services are so crucial. Only a team of experts can provide you with the thorough protection you deserve.
If you want to secure year-round protection from pest professionals, you've come to the right place. Here at Green Flash Pest Control, we deal with a long list of common area intruders, some of which include termites, ants, cockroaches, rodents, stinging insects, spiders, fleas/ticks, earwigs, pigeons, and scorpions. Getting professional help is the only effective way to tackle a pest infestation, and it's the only guaranteed way to get the lasting results you need. Reach out to us today to discuss your residential and commercial pest control needs; we're eager to help Phoenix property owners secure the protection they deserve.
Learn more about our home pest control and commercial pest control solutions.
Request Your Free Inspection
Complete the form below to schedule your no obligation inspection.