Professional Pest Solutions For Bonsall, CA Properties
Bonsall is proof that good things come in small packages. Our community is nestled by sprawling hills and valleys that provide charming scenery and a one-of-a-kind environment for homes and businesses. Rich in natural beauty and full of hard-working residents, Bonsall is everything a small town should be. And though our community is small, everyone does their part to contribute to our shared peace and prosperity.
Green Flash Pest Control wants to help you enjoy life in Bonsall to the fullest. That's why our residential pest control and commercial pest control plans are designed to eliminate pest problems at the source and prevent future infestations, so you can live pest-free.
We use Integrated Pest Management practices to provide maximum results with minimal chemicals, keeping pets, children, and the environment safe. No matter what type of pest you're dealing with, from termites, to cockroaches, or even pigeons, our experienced and friendly team can give you the relief you need.
If you're having pest problems in Bonsall, CA, get in touch with us today. We'll work with you to develop a customized pest control plan for your unique situation with an emphasis on superior customer experience.
Home Pest Control In Bonsall, CA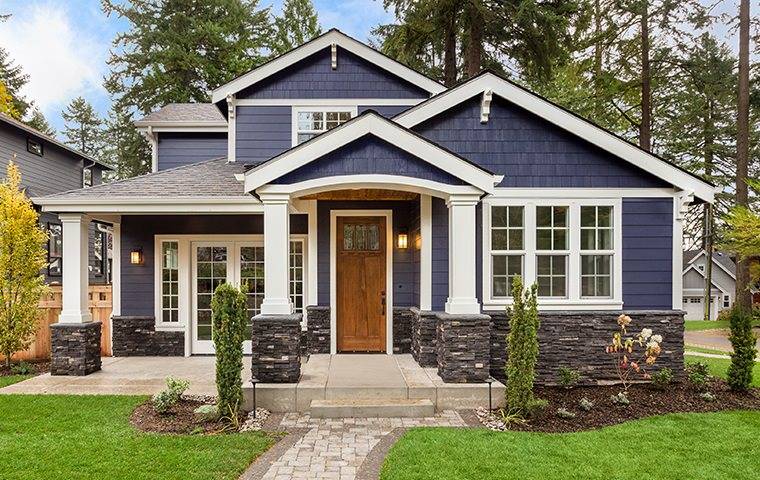 At Green Flash Pest Control, we don't take shortcuts. We believe in giving our customers the best service possible, every single time.
Why Green Flash Pest Control?
We want to exceed your expectations of what a pest control company can be. That's why we always keep your budget in mind. We offer a wide selection of services, flexible warranties, and promise to never stick you with a contract or cancellation fees.
Our Integrated Pest Management approach safely corrects the factors that contribute to pest infestations in your home. With services for rodent exclusions & sanitation, termite repair, pigeon-proofing and more, we give you the most comprehensive pest control for your money.
Our Residential Pest Control plans consist of the following:
Detailed inspection – Our licensed pest professionals will examine your property for all indications of pest activity and collaborate with you to determine the best service options.

Professional treatment – We will remove any webs and nests on the exterior of your property and safely apply liquid or granular treatment to prevent pests. Organic pest control and interior treatments available upon request.

Customer service – We help you understand the pest concerns on your property and tailor services to your unique situation. You won't get a one-size-fits-all approach. You'll get a residential pest control plan that's made just for you.
For more information about our residential pest control offerings in Bonsall, CA, contact us today. We'll help you live pest-free!
Commercial Pest Control In Bonsall, CA
You can't run a good business when you're battling pests. But regardless of what industry you're in, you can trust the experts at Green Flash Pest Control to get rid of the pests in your facility safely and effectively. Our licensed professionals use Integrated Pest Management solutions to help you pass all inspections and preserve your valuable reputation. We provide services for rodents, ants, cockroaches, and more, as well as a variety of specialty services.
Why choose Green Flash Pest Control?
We inspect your facility for all signs of pests and work with you to decide the best course of action. Our technicians always show up on time with a professional attitude.

You'll only pay for the services you need. We don't confine you to a contract or surprise you with cancellation fees.

We provide comprehensive treatment for your facility, up to and including placement of traps and monitoring stations, roof repair, pest exclusion, insulation removal, and replacement, and dewebbing.
To schedule an inspection for your Bonsall, CA business or to learn more about our commercial pest control offering, contact us today.
How To Prevent Ant Infestations Before They Start In Bonsall
Ants can be one of the most persistent pests to infest your property. Just when you think they're gone, more annoying ants appear out of nowhere to devour your food. At Green Flash Pest Control, we offer superior ant control services for your Bonsall home or business. With our Integrated Pest Management approach, we'll get rid of ants at the source and protect your property against new infestations.
But before you call us, consider what you can do to prevent ant infestations on your property. The adjustments can be much more simple than you might think, including:
Store food securely. Keep perishable foods stored in sturdy containers with locking lids. Try using heavy plastic, glass, or metal containers.

Clean the kitchen. Make sure the kitchen stays spotless. Clean messes as they occur and periodically sweep, mop, or vacuum to eliminate food debris on floors.

Take out the trash. Don't let food waste pile up indoors. Dispose of trash regularly and keep trash cans at least 20 feet away from your home or business.
With a little consistency, you can drastically reduce the chances of marauding ants invading your pantry. But if ant problems ever occur in your Bonsall, CA property, you can trust Green Flash Pest Control to take care of it. Get in touch with us today to learn more about how we can help.
Four Easy-To-Tell Signs Your Bonsall Property Has A Termite Problem
Did you know that most folks who have termites don't even realize it? It's true! These highly destructive pests are so successful at eating up homes and businesses because they give relatively few signs of their presence compared to other pests. But there are some surefire ways to tell if you've got termites on your Bonsall property:
Frass – This peculiar powdery substance resembles sawdust in appearance and texture. It's a mixture of debris and excrement produced by termites as they feed that accumulates in small piles.

Jamming – When doors and windows start to jam, it could be due to warped wood caused by termite activity.

Tubes – Subterranean termites create crude mud tubes to connect their colony to your property, which are often visible along the foundation.

Swarmers – Perhaps the clearest indicator of a termite problem, flying termite swarmers are a sign of an advanced termite colony nearby.
If you've noticed any of these signs, Green Flash Pest Control has you covered. We offer a comprehensive range of termite control services from spot treatments, fumigation, soil treatments, and borate treatments. We even offer termite repair services to help restore your property.
For solutions to all your termite problems in Bonsall, CA, call the pros at Green Flash Pest Control.
Bonsall's Ultimate Guide To Cockroach Control
Cockroaches are considered filthy pests due to the places they inhabit. Dumpsters and sewers are just a few places you can expect to find these less than sanitary creatures.
One thing cockroaches are known for, outside of being filthy, is that they reproduce very fast. For example, a female German cockroach can produce an egg capsule every six weeks. This ability to reproduce at such a rapid rate is what makes cockroach populations so hard to eradicate once inside your home.
Knowing that, if you see a single cockroach in your home, it's safe to assume that there are possibly hundreds more in hiding, waiting for the right moment to come out and feed and contaminate your food and surfaces.
Cockroaches are vectors of various diseases. Once inside your home, their saliva, shed skin, and excrements are known to trigger allergies and asthma. Additionally, they can spread the following diseases:
Salmonellosis
Cholera
Dysentery
Leprosy
Gastroenteritis
Giardia
These are just a few diseases you're at risk of contracting the longer cockroaches infest your home. Because cockroaches spread harmful diseases and reproduce rapidly, the best approach to cockroach control is with control services from Green Flash Pest Control.
After we've correctly treated your home, you can then implement these preventive measures:
Eliminate areas of standing water.
Make sure your crawl space has adequate ventilation.
Repair any openings around your home's exterior.
Wash dirty dishes, store food in the fridge or sealed containers, and frequently empty trash cans.
Vacuum regularly.
Always place all trash bags in trash cans with secure lids.
Regularly empty and clean out trash cans.
Call to get your cockroach control services started today.
Stop Going Round And Round With Fleas In Bonsall
Fleas can be the very thing that makes you not enjoy being outdoors simply out of fear of flea bites. As the weather warms, more and more people start to engage in outdoor activities such as hiking, jogging, biking, hunting, and more. When engaging in those outdoor activities, you're more at risk of getting bit by fleas.
Because fleas are tiny, it's easy for your yard to become infested. Typically, fleas enter your homes and yards from wild animals. Once your home or yard has an infestation, you, your family, and your pets are at risk of these flea-borne diseases:
Typhus
Cat-Scratch Fever
Parasitic Tapeworm
Plague
Exposure to ticks can also cause anemia in pets and red itchy rashes in individuals sensitive to flea saliva.
You can avoid flea exposure by covering your body with long pants and sleeves when in areas of high vegetation, as well as wearing flea repellant. However, if you face a flea infestation in your home or yard, the best method for eliminating them is to call Green Flash Pest Control.
We will conduct a full inspection to make sure it's fleas infesting your home for proper treatment. After treatment, we'll follow up to ensure your home remains flea-free. To learn more about our flea treatment process and other pest control options, give us a call.
How Can I Tell If My Bonsall Home Is At Risk For Spider Problems?
The sight of a single spider can make anyone feel uncomfortable in their own home, and that's no way to live. Though some spiders are considered 'harmless,' that doesn't mean they can't or won't bite you, especially if they feel threatened. In Bonsall, there are four spider species to be concerned about:
Cellar Spiders
Brown Widow Spiders
Black Widow Spiders
Orb-Weaver Spiders
Out of the four spider species, the seriously concerning spider is the black widow. Black widow spiders have venom so potent that it causes serious health problems in humans, including having severe effects on the nervous system if bitten. Medical professionals should only treat black widow bites.
If you notice an increase in pest activity in your home, you can be sure that spiders will follow. The fact that spiders aren't seeking shelter when they enter our homes proves that spiders only want to reside in areas where their food sources are plentiful. Therefore, if you have a pest problem in your home, the spider population in your home will increase.
If the spiders infesting your home are black widows, this is especially dangerous. However, you should remove spider populations in your home. Here at Green Flash Pest Control, we have over 25 years of pest control experience, and our technicians are highly trained and educated on the area's pests. We are no stranger to spiders and will safely and effectively remove them from your home. Give our team of pest experts a call today to get your services started.
Guide To Reducing Scorpion Populations Around Your Bonsall Property
There are around 41 different species of scorpions in California. Fortunately, here in Bonsall, there are only three particular species to worry about: the Arizona bark scorpion, the striped tail scorpion (the most common in the area), and the giant hairy scorpion.
Each species has its distinctive features, varying in size, length, and color. Nonetheless, they're still creatures you don't want to run into in or around your home. However, if you do find them on your Bonsall property, you need to understand why they're on your property and how to eliminate the population.
There are only a few reasons why scorpions would be around your property, and it's due to moisture issues around your home. Attractant factors could be lots of shaded areas around your home or other pests infesting your home of which you are unaware.
Your first course of action to reduce the population of scorpions around your home will be to contact Green Flash Pest Control. Not only do we have the right tools, products, and equipment to rid your home of scorpions properly, but we also are very passionate about protecting our community from unwanted pests in general.
Once we've treated your home for scorpions, you can implement preventive measures like reducing yard debris in your yard, as it provides shaded areas for scorpions to hide. You'll also want to make necessary repairs that address any moisture issues in and around your home, as scorpions have high moisture needs. Have regular pest control treatments done around your house, as scorpions eat other pests, and eliminating other pests around your home eliminates scorpions' food source.
Contact our team of experienced pest professionals to get your scorpion removal services started today.
Request Your Free Inspection
Complete the form below to schedule your no obligation inspection.